There is a countless number of both ready-made solutions and computer components for creating systems of different levels of complexity and purpose. The computer components are improved almost every year, so that they usually meet not only modern technical parameters but, moreover, computer fashion trends.
The chassis is the basis of a computer system, uniting all its components into a system. The clarity and efficiency of operation of the PC depends on how successful you have chosen it.
The latest offers for those who are looking for a compact gaming or work system from the 2E GAMING range.
We would like to draw your attention to the 2E GAMING mini-style chassis series.
2E Gaming DEFENSO PC case (GM3) / 2E Gaming ASPER PC case (GM7) / 2E Gaming CLARUS PC case (GM5)

Compactness doesn't mean limited capabilities. This only applies to the motherboard, which must be of a certain form factor for a mini-case. For the aforementioned 2E GAMING mini-cases, based on the unique and reliable 2E Gaming style chassis, the design of which guarantees the effective ventilation and rational organization of the internal space, Micro ATX motherboards, Mini ITX motherboards, standard ATX PSUs and processor cooling systems up to 163 mm high are suitable. Whereas the length of the video card should not exceed 375 mm.
These cases are made of high-quality SPCC 0.7 mm steel, and the side panel is made of 4 mm tempered glass with a screw fastening to the rear panel, which can be easily removed if necessary.
Compact chassis without functional limitations. 2E Gaming DEFENSO (GM3) /ASPER (GM7) /CLARUS (GM5) models are equipped with modern connectors (one USB 3.0, two USB 2.0), as well as have plenty of space for mounting a sufficient number of drives (two 3.5-inch compartments and three 2.5-inch compartments) and several expansion cards (four expansion slots).

The PC cases have a smart design and a well-thought-out interior space. This is convenient both for those who assemble their first computer and for industrial assembly. The metal of these chassis is perfectly polished, with no sharp or protruding elements, and with enough space for cable organization.
The power supply unit is mounted at the bottom rear panel. A standard dust filter is mounted directly below it (at the bottom panel). The bottom part of the case is equipped with special rubber feet to reduce vibration and ensure perfect stability.

There is a removable magnetic dust filter on the top of the case construction. It can be easily removed and cleaned if necessary.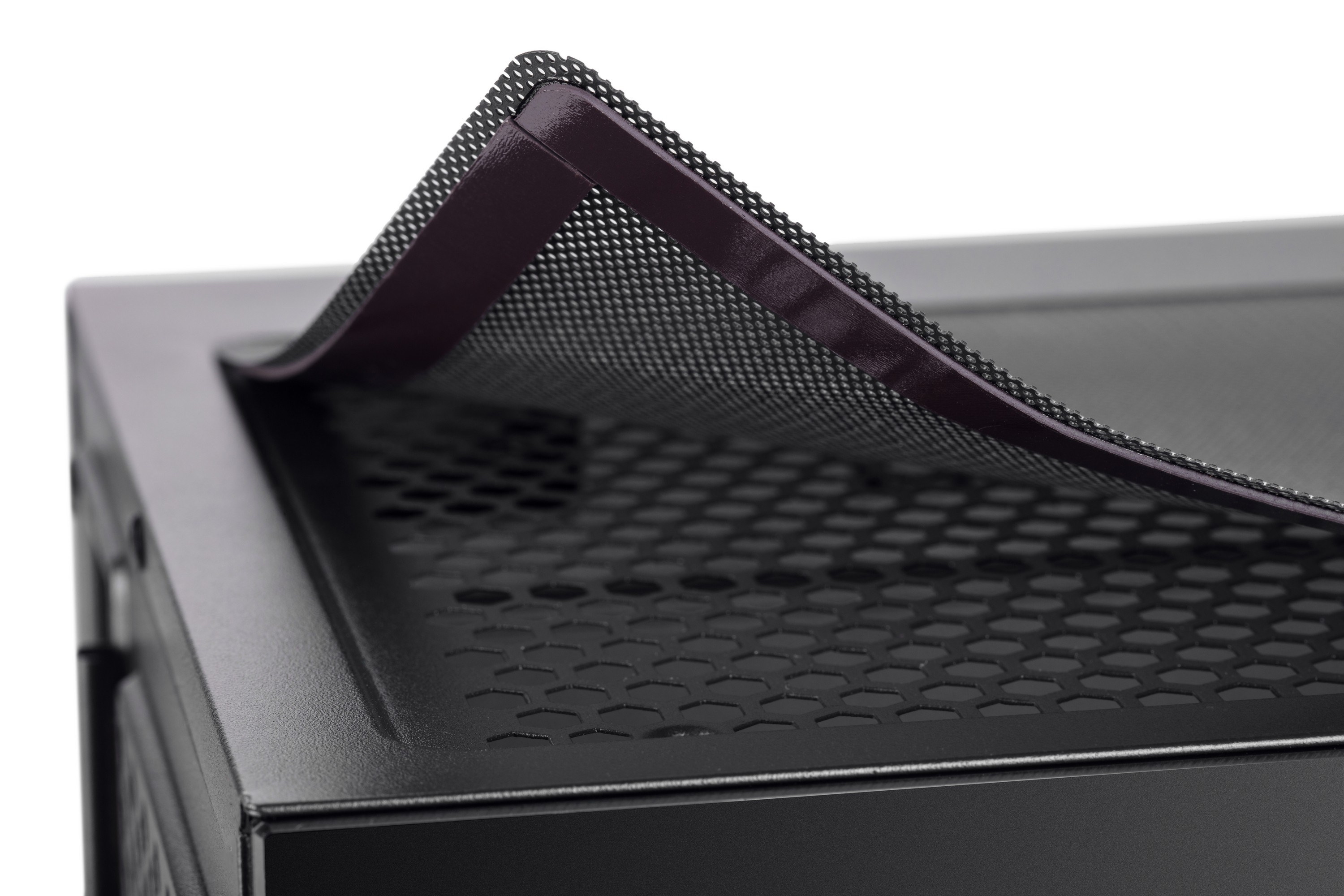 This compact case will concisely complement any modern interior and emphasize its style.
PC cases of the modest and strict design 
The 2E Gaming DEFENSO (GM3) case with a combined front plastic panel with a meshed insert and incredible ARGB lighting (built-in ARGB line). The case comes with one built-in 120mm ARGB fan at the rear panel.

The 2E Gaming ASPER (GM7) case with a perforated plastic front panel with geometric pattern is also equipped with beautiful ARGB lighting: two built-in 120mm ARGB fans at the top panel and one 120mm ARGB fan at the rear panel are included in the scope of delivery.

If you want to add more colors or prefer enlightened transparent glass design elements, we suggest you glance at the 2E Gaming CLARUS (GM5).
2E Gaming CLARUS (GM5) is a striking representative of compact solutions from 2E Gaming. Its front panel is made of tempered glass, as well as equipped with two 120mm ARGB fans at the front and one 120mm ARGB fan at the back panels. On both sides of the front panel, there is special perforation for active ventilation of internal components, which ensures the efficiency of cooling and protects the system from overheating.

In all mentioned models, the fans come with 6-pin connectors connected to a hub, which is designed for a simultaneous connection of up to four ARGB fans. You can change the color of the lighting using the button on the input panel, or turn it off completely by pressing and holding the button for a few seconds. Moreover, you can customize the lighting effects depending on the conditions and purposes of use. The kit also includes a cable for connecting the hub to the motherboard, which makes it possible to control and synchronize the lighting of all system components.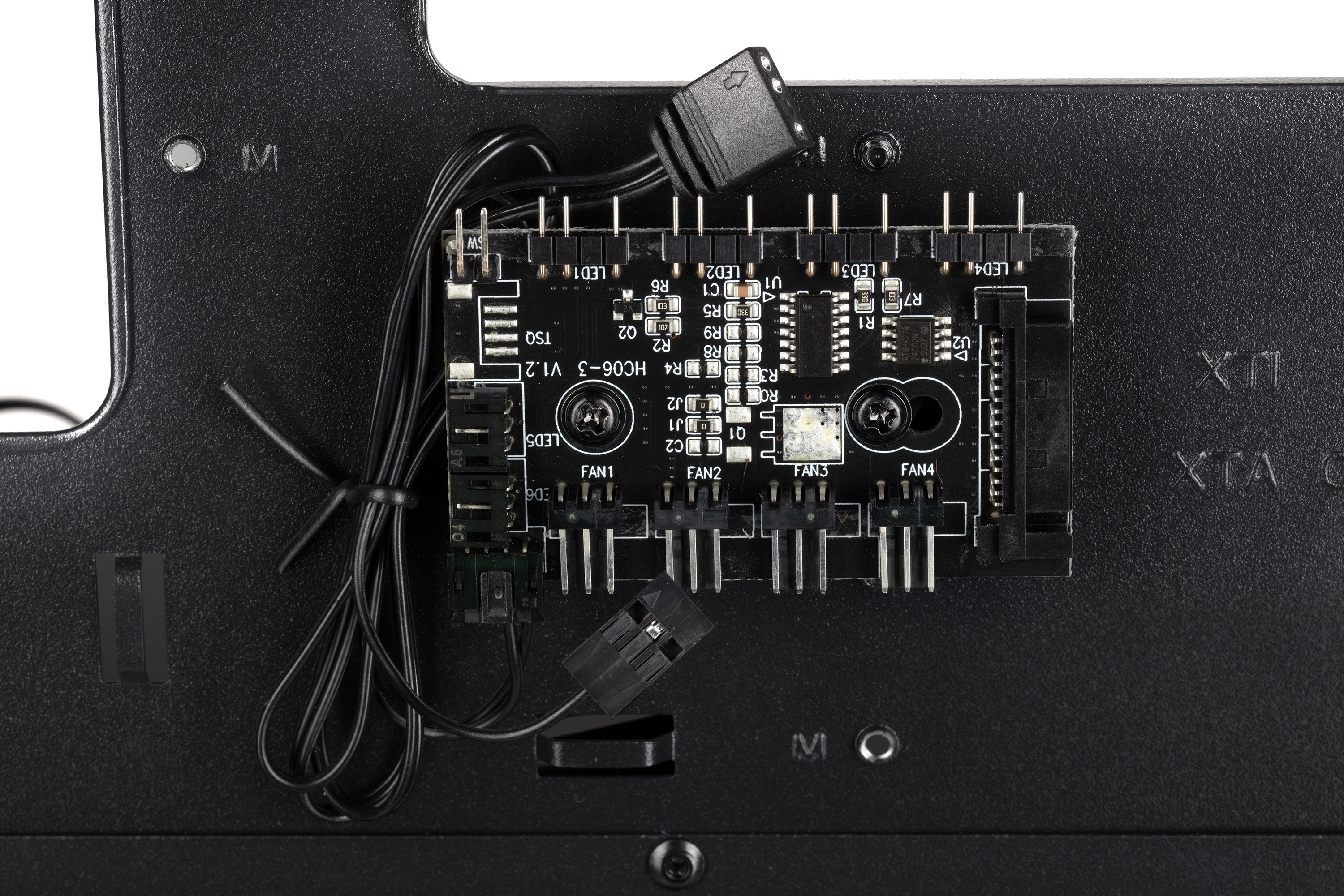 Besides, the PC cases are provided with space for installing one- and two-section liquid cooling (a 120/240 mm radiator to the front panel, 240 mm to the top panel, and 120 mm to the rear panel). The total of the installed standard 120mm fans – 5.

Choosing a case is an important step in creating a unique computer system. So it is very important to consider each component. A compact case is a perfect option to create a reliable computer system of almost any level based on standard components.
The 2E Gaming series is a versatile, modern offer for building computer systems for work, office, and home as well as powerful gaming stations. Gaming is synonymous with everything progressive and functional. It is important to have a reliable computer system both for an exciting game and for performing tasks of various levels of difficulty and nature. Watch our wonderful offers of 2E Gaming cases, in particular, cases of mini-format. We wish you new business, educational, as well as creative achievements and victories in the fiercest gaming battles together with 2E Gaming.